Bargain Item 1: Northeast Electronics Model TTS-59C: Universal Sender
The top of the case of this sucker indicates it is a bargain item!
---
It's something from Northern Telecom, pretty old, with a Bell Canada sticker too.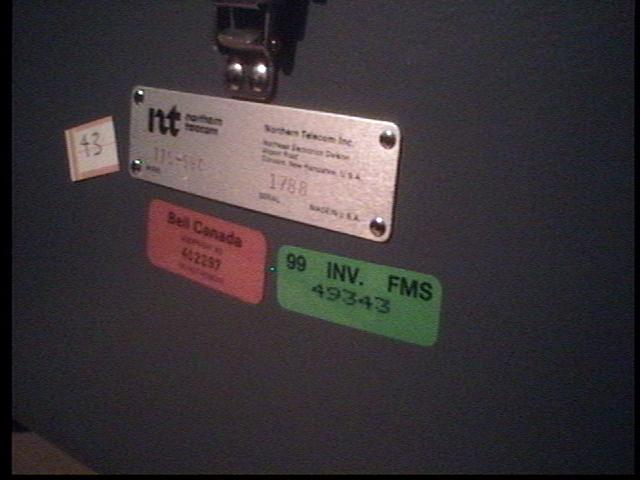 ---
Oh yeah, here's the box. It's nice and 'portable'. Pretty light too.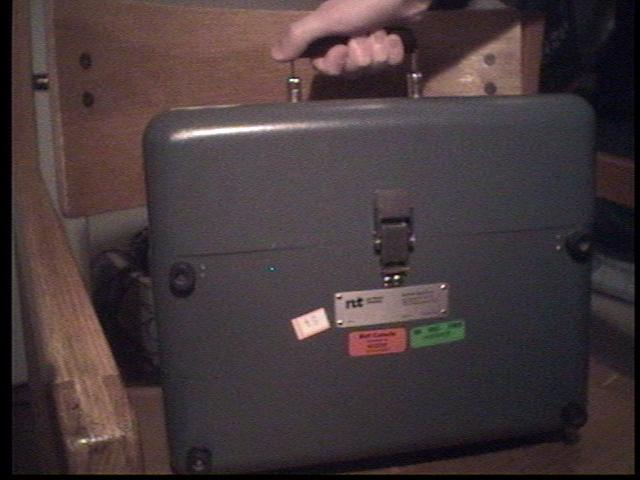 ---
It folds open into two halves. The bottom has cool buttons and switches. The top is an opening compartment!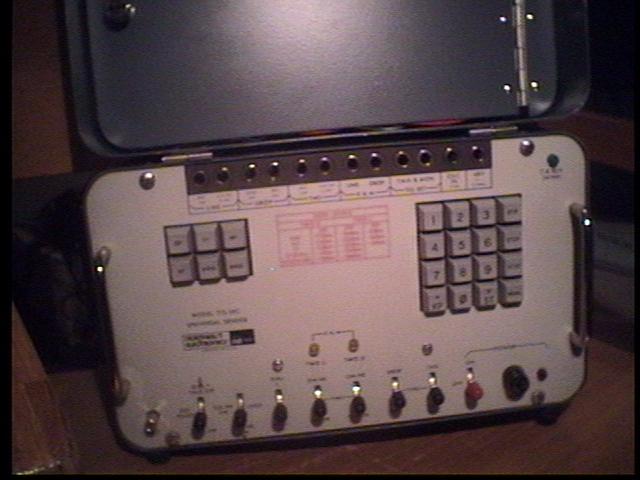 ---
The first box I've ever seen to have a 2600hz button!!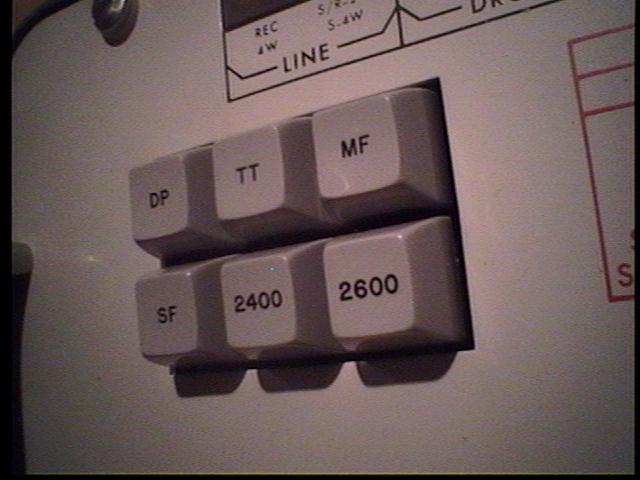 ---
And a reet phreaker pad!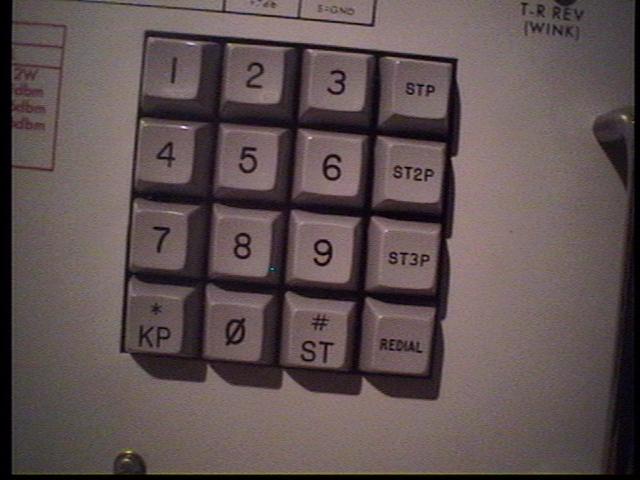 ---
The top is a row of 1/4" inputs, the last on the right is for the power, 48V DC (on a 1/4" ?). I think I need something like this to power the thing.

Notice the green wink light!!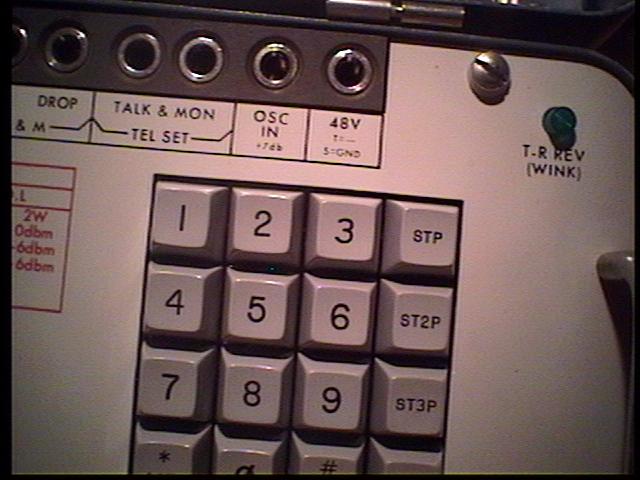 ---
Lots of cool outlets to go to the line, or to a handset, etc.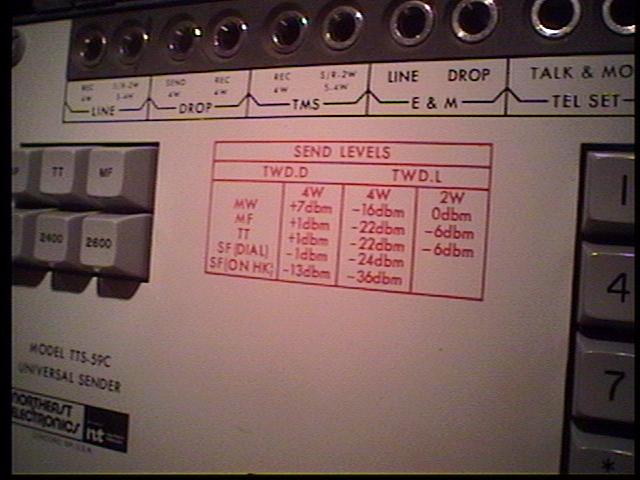 ---
The bottom row is switches.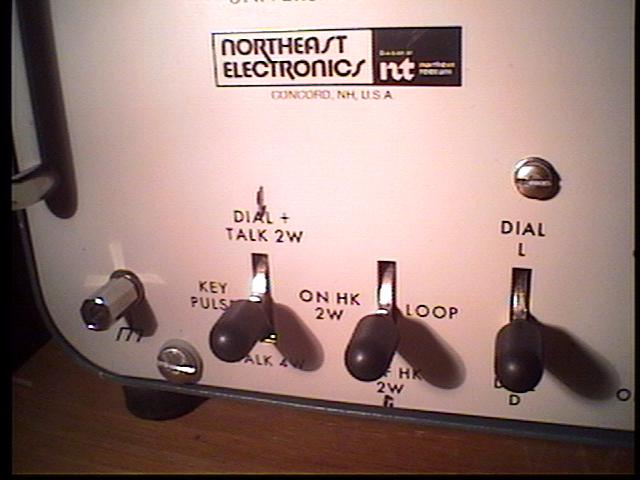 ---
Coooool switches.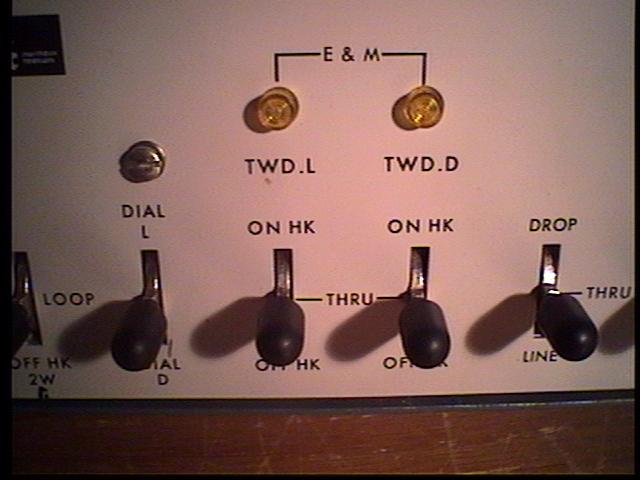 ---
And then the power switch with a fuse.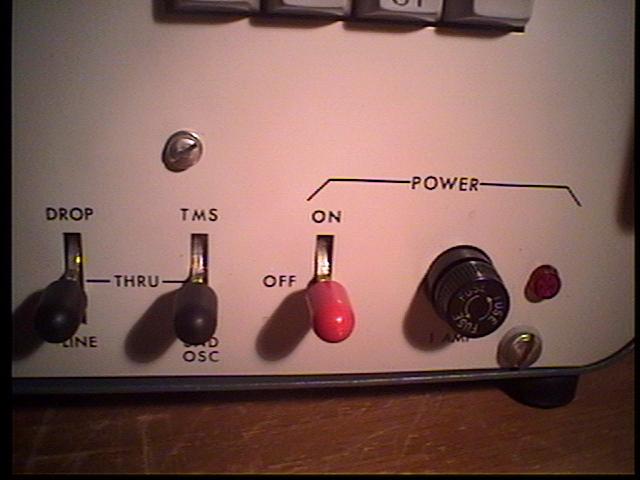 ---
A glimpse at the crazy cables to be found in the top compartment!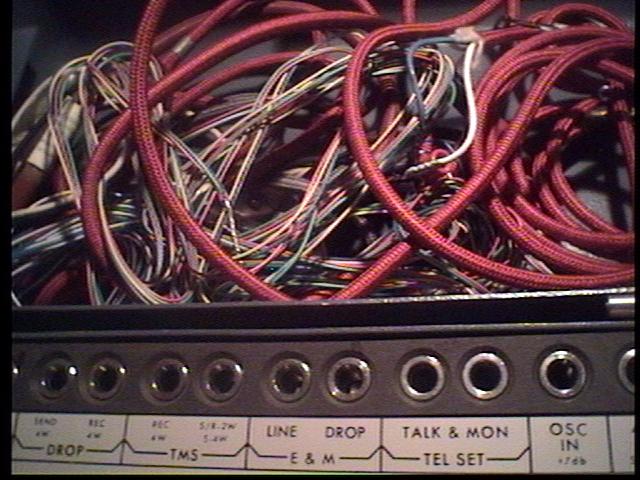 ---
One of the cables is marked 'bad'. :(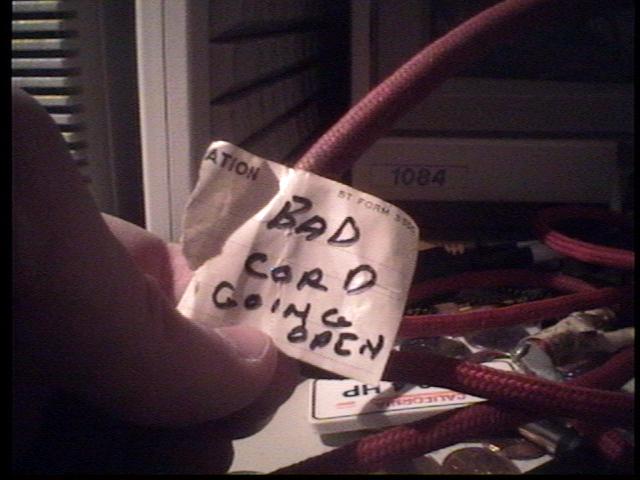 ---
Another is marked 'power', but the other end of this one is just some stripped wire...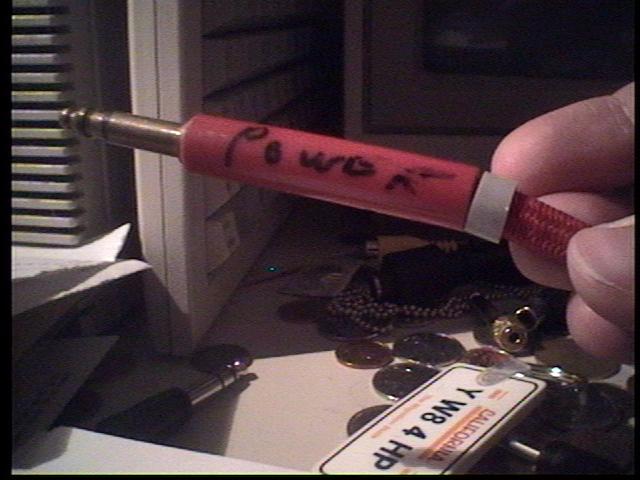 ---
We unscrewed the component and found out it's quite self-contained. The box behind this piece is empty!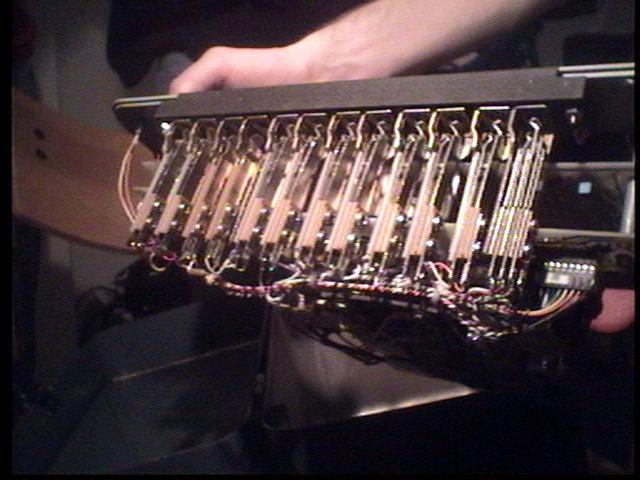 ---
Pretty crazy stuff on the bottom! Oldschool!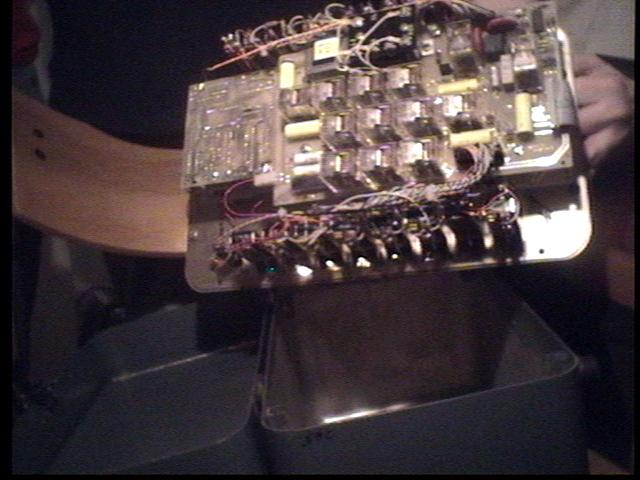 ---
Those switches are hardcore...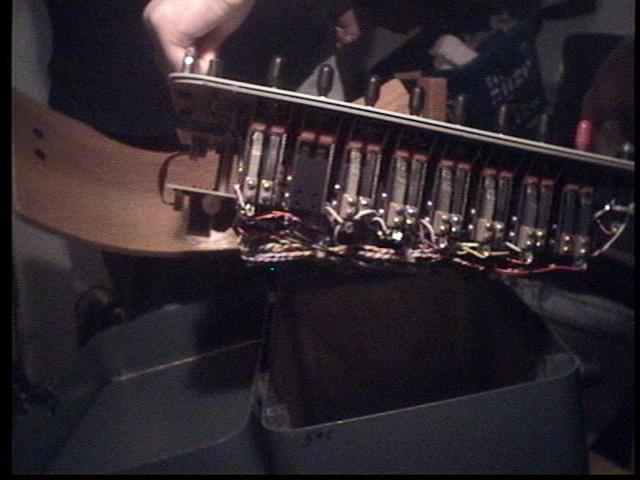 ---
Screwing it back in... :)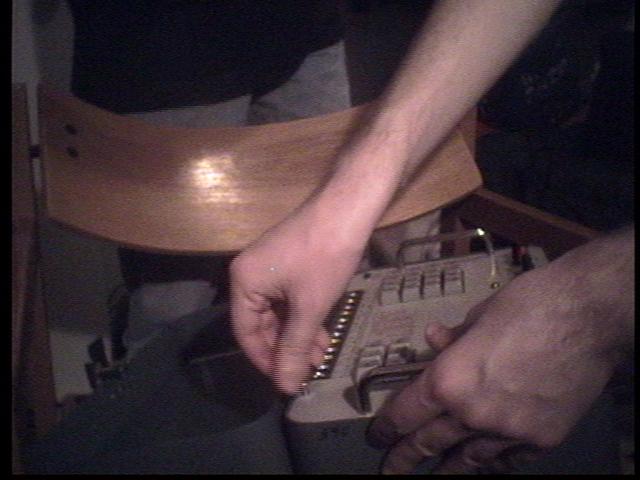 ---